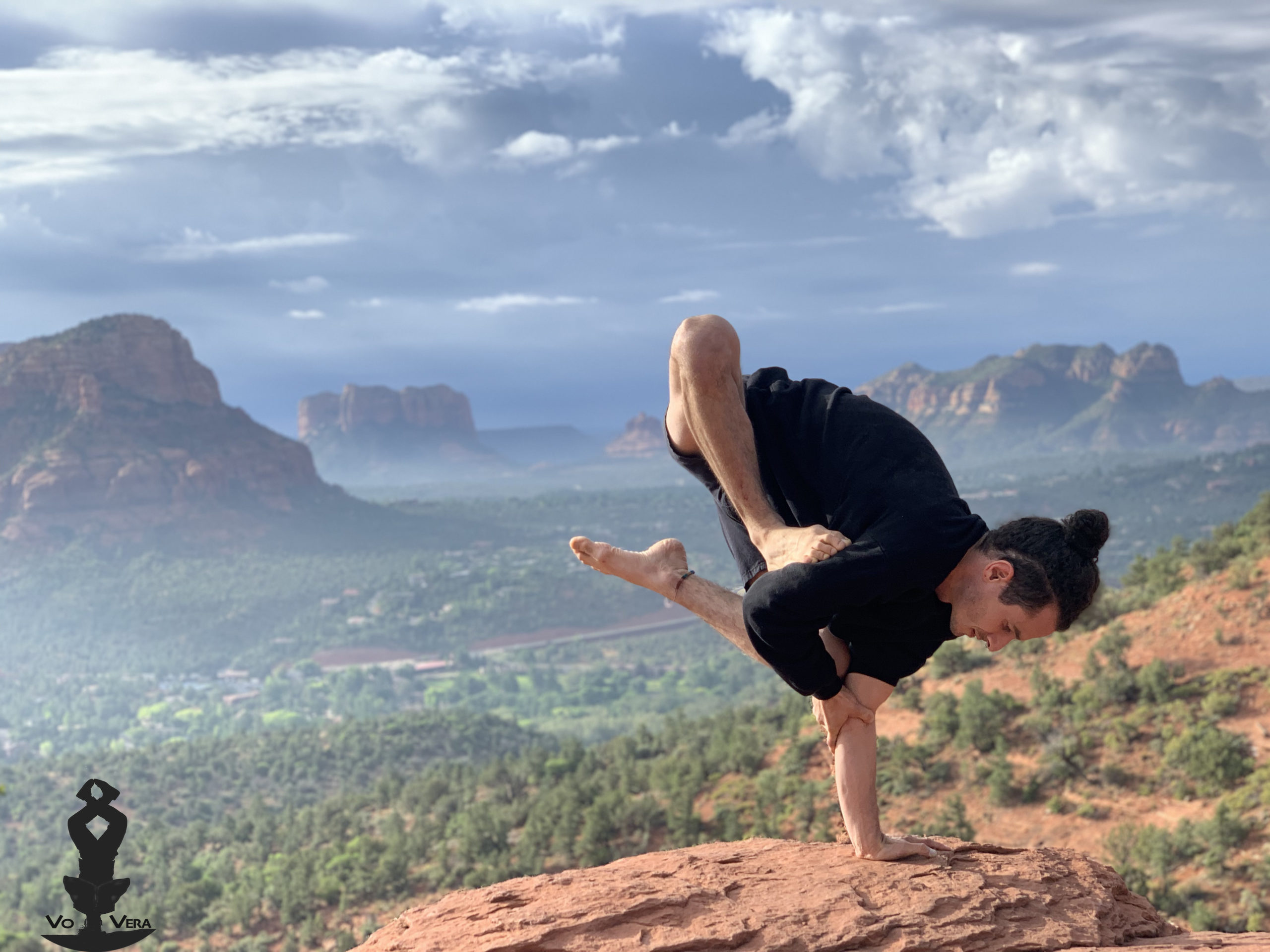 Angelo "Vo Vera" Sapienza
Vo Vera began his movement career as a B-boy in the streets of rural Arizona & Germany. Over the last two decades, he has grown a heart for versatility, having received formal dance training and several degrees from Arizona State University, and a RYT-200 Yoga Certificate from SWIHA. Instructor, choreographer, competitor, performance artist, poet, and photographer, his pursuit of so many avenues speaks to the devotion of his creative engine. In Arizona, he has choreographed and performed with professional groups including, Jacob Jonas The Company, EPIK Dance Company, and The Sacred G's. Vo and his choreographed works have been on platforms including the NBA pre-game show and the NBA half-time show. As an educator, he has served as Faculty Associate at ASU, and as Faculty Adjunct at most of the colleges throughout Maricopa County Community College District since 2015.
Over the years his artistry has been informed by Breaking, popping, tutting, Yoga, hand balance, experimental, and other urban movement techniques and styles. They kneaded into a diverse practice, leading to the cross-pollination of something unique: A style unlike any other and fresh presentation of creative, dynamic, intentional movement. One outcome,
Bodyknots & Balances, was founded in 2019 to establish the language for a phenomenon that Vo Vera and countless others across the world have been exploring. It has been created by the social media-based agglomeration of the athleticism and creativity of Breaking, the alignment and structure of Asana, and/or the long-standing technical successes of circus-style hand balance. According to
urbandictionary.com
, bodyknots are defined as: "Any positioning of the body with intersecting and contorted extremities that emulates a knot."
Vo Vera is in the process of creating a poetry book that speaks to his life's journies of injury to recovery, including a motorcycle accident that damaged his spine in 2019. He is currently developing an urban movement technique that he coined Framing. He is also working with various dance organizations in Phoenix, AZ and Los Angeles, CA.