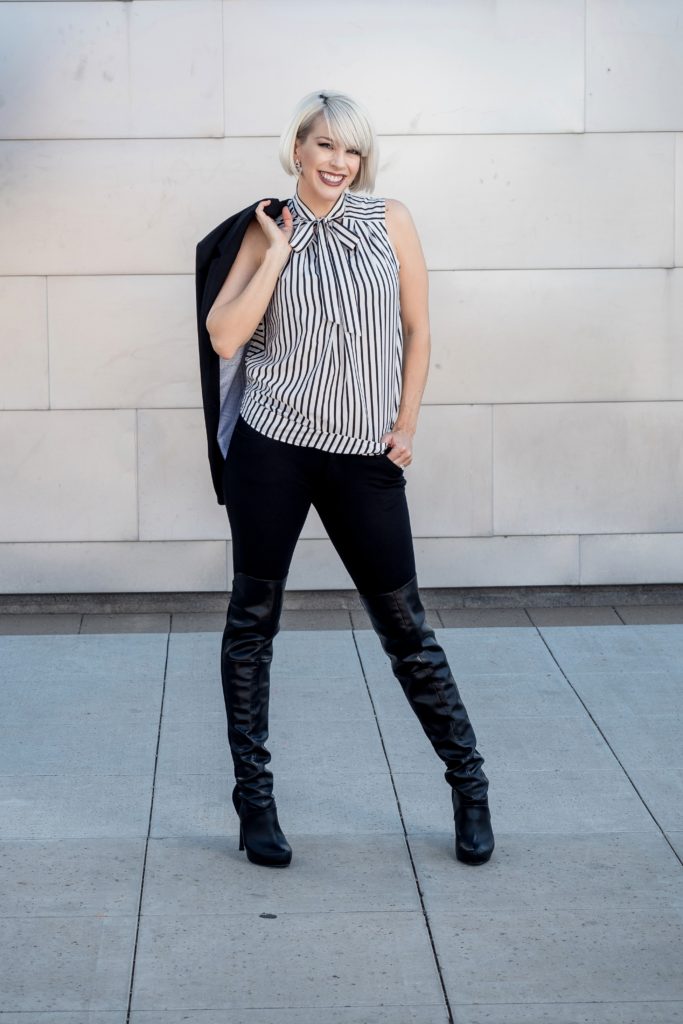 Founder/Co-Artistic Director
Saza received her BFA in dance education from Arizona State University and is currently pursuing her MFA in Dance at ASU. She has taught on the dance faculty of Arizona State University, Mesa Community College, Glendale Community College, Dobson High School and Willow Canyon High School. In addition, Saza has served as School Administrator of Experience Arts School and as Manager of Creative Arts at City of Grace Church. She also worked as the Marketing Director of Studio 3 Performing Arts Academy, a "triple threat" studio in Gilbert, Arizona.  Most recently, she worked as the Artistic Director and Spokesperson of the Be Kind People Project, a youth development and character education organization that serves teachers and students nationwide. For five years she worked to develop and manage "The Be Kind Crew" a hip hop dance crew consisting of over 50 dancers that visits K-8 schools nationwide to deliver the organization's kindness message in ways that kids find exciting, engaging and fun.
In 2007, Saza and Luis "Weezy" Egurrola formed EPIK Dance Company. By bringing together classically trained and street dancers, they helped shape Arizona's premier street-fusion dance company.  Within their first year of existence, they were winning battles and performing for large audiences, including MTV's America's Best Dance Crew Tour.  Soon after, they decided to turn their focus to creating evening length theatre works, and went on to produce, "Common Ground," which has been showcased at the Herberger Center for the Performing Arts, Tempe Center for the Arts, as well as stages all over Arizona.  Most recently, EPIK presented its newest, original stage show, "EPIK Effect," to over 1500 people on the main stage at Tempe Center for the Arts.  "EPIK Effect" focused on sustainability – How do we sustain our world and ourselves? Through "EPIK Effect," they continue to push boundaries by tackling current and provocative subject matter, using multiple styles of dance, spoken word, acting and video.  As they continue to focus on dance for the stage, EPIK has become a key player in the community, offering performances and residencies for schools, community and charitable organizations.  In 2013, EPIK premiered their anti-bullying show, "Every Move Matters," at Tempe Center for the Arts to over 1000 middle school students.  The show is paired with pre and post workshops with the students provide them with an outlet to express themselves and tools to deal with the bullying at their schools.  EPIK is now the resident partner dance company at Mesa Arts Center, where they hold weekly classes for students of all ages and abilities.  They are proud to call Mesa Arts Center their home! Most recently, EPIK has teamed up with strings trio, Simply Three, on a number of projects and are producing a new, original stage show together, which is scheduled to premier in March 2015 at the Virginia Piper Theater at Mesa Arts Center.  EPIK won the Phoenix Mayor's Arts Award in 2013, and has been nominated for the Governor's Arts Awards for Arts in Education three times.
Saza loves to choreograph and has been a guest artist/choreographer for University of South Carolina and University of North Carolina Greensboro.  She also created pieces for many professional sports teams such as the Seattle Supersonics (NBA), the Golden State Warriors (NBA), the Portland Trailblazers (NBA), the Phoenix Suns (NBA), the Seattle Storm (WNBA), the Phoenix Mercury (WNBA), Dallas Cowboys Rhythm & Blues Dancers (NFL), the Miss Teen Arizona Pageant, an episode for MTV's "My Super Sweet 16," and live performances for R&B artist Renee.  She currently choreographs award-winning floor routines for the Desert Devils national gymnastics team.
Saza's performance credits also include works by David Dorfman, Cliff Keuter, Yvonne Rainer, FLUX Dance Project, ODC Theater (SF), the NBA Allstar Games, and NBA Celebrity Games. She also toured as a dancer and co-choreographer for the drum and dance group, Street Jam, and was a member and co-choreographer for the WNBA's Phoenix Mercury Hip Hop Squad for seven years.
Saza enjoys hosting and public speaking, on and off camera.  She was a guest host on MSN's travel show, "Re:Discover – Phoenix" and was recently featured in two national commercials for  Verizon and 5 Hour Energy.  As a representative of the Be Kind People Project, Saza was awarded the People's Choice Award while competing in the Social Venture Partners Fast Pitch Competition where she competed against 25 other non-profits by giving a 3-minute pitch about her organization.  She also hosts assemblies and performances for BKPP at schools nationwide.  Saza regularly hosts 2 large urban arts event at ASU called Urban Sol and the Come As You Are Ball, has served as in-game host for the Cactus Bowl twice, and has given keynote addresses to youth about having a successful career in the arts.
Saza has a passion for sharing her knowledge with others. In addition to teaching high school and in higher education, she has performed a variety of residencies for students of all ages. Along with residencies at Arizona schools through the Arizona Commission on the Arts, Free Arts AZ, ArtSpace and Ear Candy, she has taught and presented curriculum throughout the U.S., including the Dance and the Child International (DACI) conference and the National Dance Education Organization (NDEO) national conferences four times. Saza has received many awards for her teaching ability, including the prestigious Artsbridge America Scholarship, the National Dance Education Organization (NDEO) Student Scholarship, and the Arizona State University Intercollegiate Athletics Board's Award for Most Inspirational Faculty Member, and was nominated for an ASU Pitchfork Award for outstanding teaching.  She has been featured in Dance Teacher, Dance Spiritand Dance magazines.