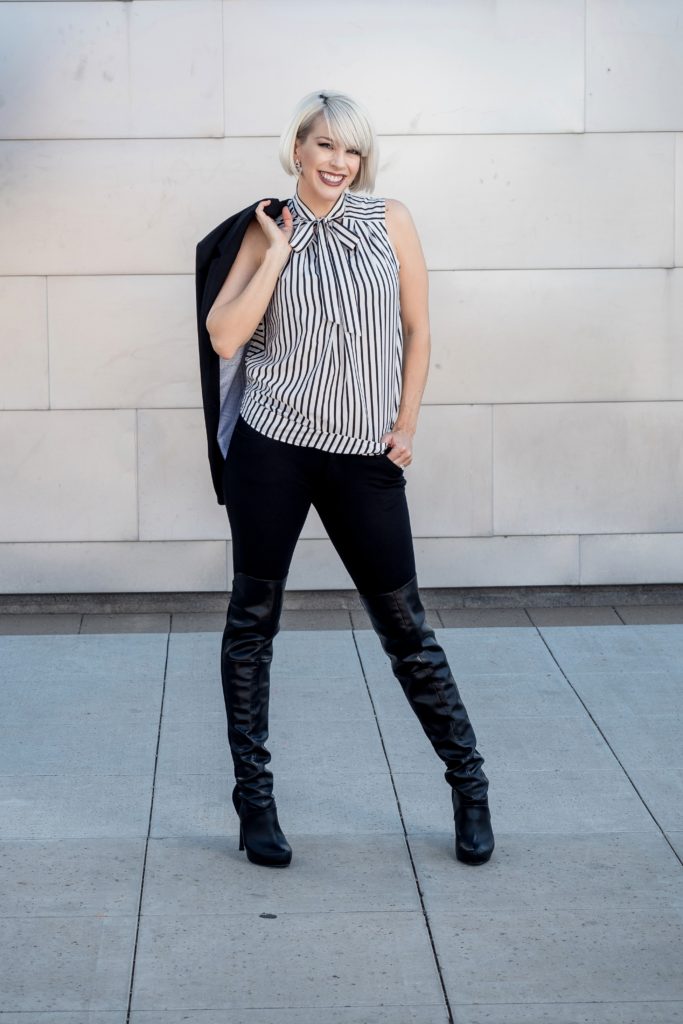 Founder/Co-Artistic Director
Saza received her BFA in dance education from Arizona State University and is currently pursuing her MFA in Dance at ASU. She has taught on the dance faculty of Arizona State University, Mesa Community College, Glendale Community College, Dobson High School, and Willow Canyon High School. In addition, Saza has served as School Administrator of Experience Arts School and as Manager of Creative Arts at City of Grace Church (now Hillsong Phoenix). Most recently, she worked as the Artistic Director and Spokesperson of the Be Kind People Project, where she developed and managed "The Be Kind Crew," a hip hop dance crew consisting of over 50 dancers that visit K-8 schools nationwide to deliver the organization's kindness message in ways that kids find exciting, engaging and fun.
Saza loves to choreograph and perform. Beyond her work with EPIK over the last 11 years, she has been a guest artist/choreographer for the University of South Carolina and University of North Carolina Greensboro and has created pieces for many professional sports teams in the NBA, NFL, and WNBA, independently and as "Pro" for Choreography Pros. Some of Saza's performance credits also include works by David Dorfman, Cliff Keuter, Yvonne Rainer, FLUX Dance Project, ODC Theater (SF), the NBA Allstar Games, and NBA Celebrity Games. She also toured as a dancer and co-choreographer for the drum and dance group, Street Jam, and was a member and co-choreographer for the WNBA's Phoenix Mercury Hip Hop Squad for seven years.
Saza enjoys hosting and public speaking, on and off camera. She was a guest host on MSN's travel show, "Re: Discover – Phoenix" and was recently featured in two national commercials for Verizon and 5 Hour Energy. As a representative of the Be Kind People Project, Saza was awarded the People's Choice Award while competing in the Social Venture Partners Fast Pitch Competition where she competed against 25 other non-profits by giving a 3-minute pitch about her organization. She also hosted assemblies and performances for BKPP at schools nationwide. Saza regularly hosts 2 large urban arts events at ASU called Urban Sol and the Come As You Are Ball, has served as in-game host for the Cactus Bowl twice and has given keynote addresses to youth about having a successful career in the arts.
Saza has a passion for sharing her knowledge with others. Along with residencies at Arizona schools through the Arizona Commission on the Arts, Free Arts AZ, ArtSpace and Ear Candy, she has taught and presented curriculum throughout the U.S., including the Dance and the Child International (DACI) conference and the National Dance Education Organization (NDEO) national conferences four times. Saza has received awards for teaching, including the Artsbridge America Scholarship, the National Dance Education Organization (NDEO) Student Scholarship, and the Arizona State University Intercollegiate Athletics Board's Award for Most Inspirational Faculty Member, and was nominated for an ASU Pitchfork Award for outstanding teaching. She has been featured in Dance Teacher, Dance Spirit, and Dance magazines.